According to him, there is the tendency to push for the privatization of State Owned Enterprises that begin to post profit.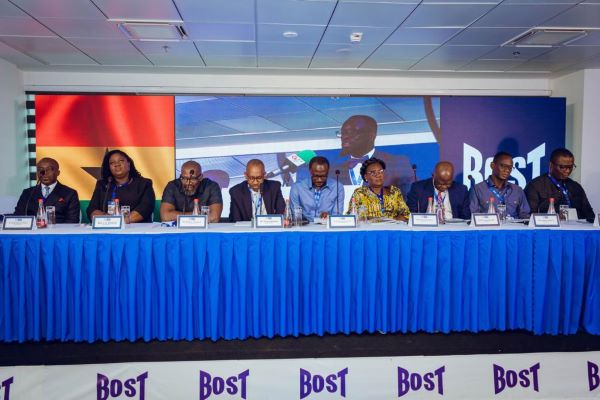 The BOST Board of Directors at the AGM
Speaking at the second Annual General Meeting ( AGM) of the Bulk Oil Storage and in Accra yesterday , Dr Opoku Prempeh, reiterated the need to keep BOST in the hands of Ghanaians who continue to make profits for the company since 2021.
From a company which has made losses to the tune of Gh¢400million over the years to now making a whopping Ghc342m profit, the Minister said this achievement is enviable which need commendation
In view of this impressive performance, the Minister stressed the need to safeguard the company and keep it out of any discussion for privatization.
Some members of the Civil Society Groups, the MD of BOST and the minister of Energy.
" It is very noteworthy that after making a profit of Gh¢161 m in 2021 , the company has significantly increased its profit to Gh¢342million in 2022, an impressive growth of 112%", he pointed out.
Aside this performance, the Minister indicated that this growth, further puts BOST in a position of paying dividends to government.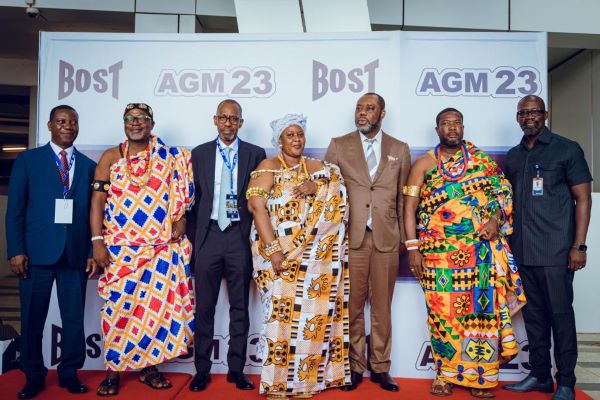 A delegation from the traditional council, Minister for Energy and Management of BOST.
He was optimistic and therefore encouraged BOST to increase the momentum and even strive better.
" BOST's success contributes to the fiscal policies of the government and supports our national growth and development agenda, " he added.
He used the occasion to urge all other SOEs to replicate the performance of BOST.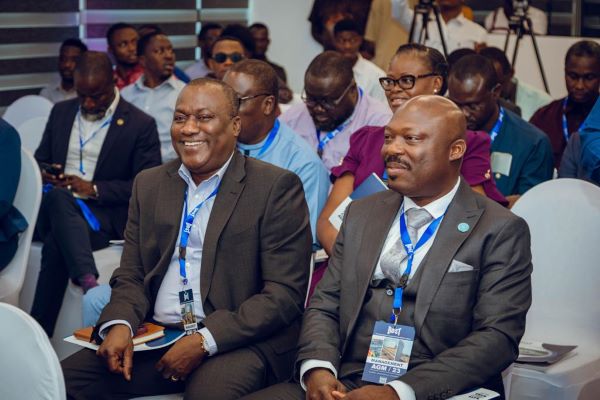 Senior Management of BOST at the event
Outlining some of the infrastructure and facility expansion of BOST, Dr Opoku Prempeh, who is widely known as Napo, attributed it to the upward revision of the BOST margin from 7 to 9 pesewas.
Some of these expansion of facilities, he mentioned are the commissioning and operationalization of the Tema- Akosomb opetroleum pipeline, repair and commissioning of tanks at Accra plains depot among others.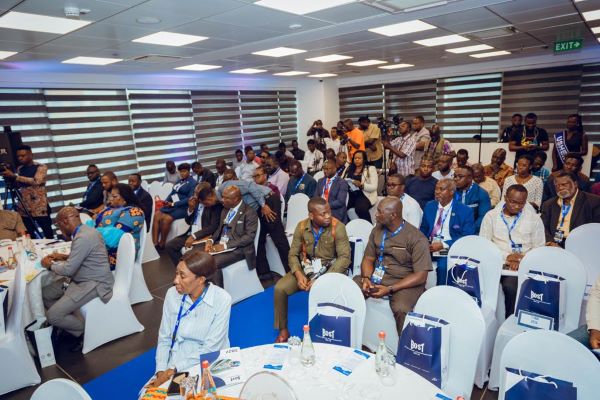 Some invited Key stakeholders
On his part , the Board Chairman for BOST, Mr Ekow Hackman, connected the successes to ensuring stakeholder satisfaction , improving asset utilization and reducing turnaround time of Bulk Road Vehicles .
He said, the Board has ensured that there is safety and protection at their depot and pipelines which he described as paramount
Moving forward, he promised to work towards automating their depots which unfortunately has stalled for some time now.
" Furthermore, we have concluded the Front- End Engineering Design ( FEED) for the Tema- Kumasi Pipeline Project and look forward to partnering with the private entities to construct this pipeline ", he added.
This project, he indicted will equally help reduce the company's carbon footprint and in addition to the planned construction of the LPG tanks.