The Bulk Oil Storage and Transportation Company Limited (BOST) is expected to take delivery of some pipelines from the United States of America by the end of September 2021.
The twelve-year delay in the delivery of the equipment was as a result of some managerial setbacks and cost the company a total of 63 Million US Dollars.
Managing Director of BOST, Mr. Edwin Provencal disclosed this when he led the Sector Minister for Public Enterprises, Mr. Joseph Cudjoe on a working tour of BOST Facilities in Accra.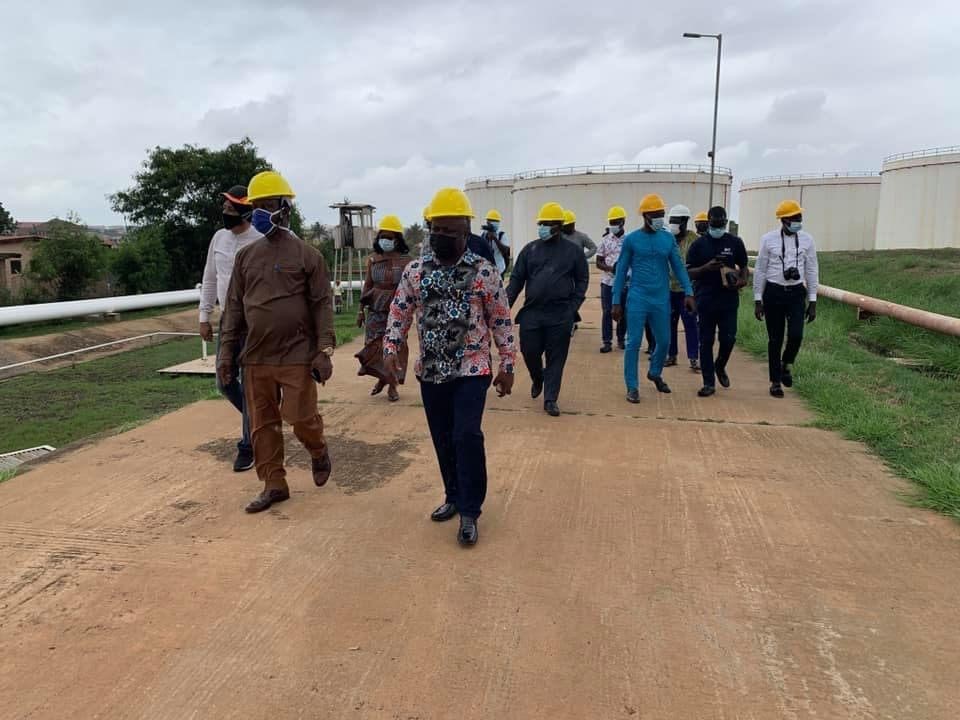 He disclosed further that the company started the procurement of these pipelines in 2009 with an EXIM facility however the pipelines are still stuck in Houston, the United States of America.
He stated that by the end of the month the shipment of the pipeline will commence.
"We have procured a logistics provider to visit the site for the pipes and assess the facilities, and the firm tells us that the pipes are good and ready to be shipped to Ghana.
He regretted however, that a hundred and nine of the pipes have been damaged and an additional US$8 million has been spent to repair them before shipment could commence.
Edwin Provencal said with the arrival of the pipelines, the company will increase the Tema Akosombo pipeline capacity from the current six inches to 12 inches to improve the efficient delivery of petroleum products across the country.